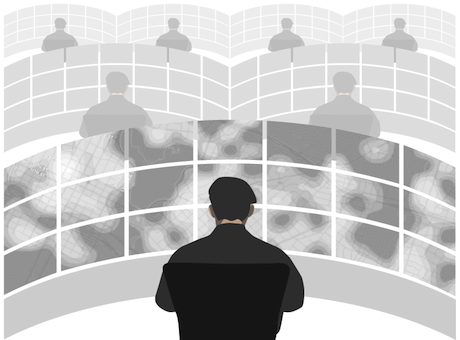 Absolutely the best thing to read on the corporate hype and innuendos from the big computer companies pedalling the idea of 'the smart city'. Adam Greenfield's new book – that you can only get on Kindle and which was my first Kindle purchase that I read on my iPad (a success I must say) – is a wonderful and eloquent essay on the extreme hype surrounding the top down new town-like smart cities of Songdo (in South Korea), Masdar (in the UAE), PlanIT Valley (near Paredes in Portugal). He also comments on Singapore, Rio de Janeiro and some of the other established cities who are injecting automation into their urban services and other functions from the top down. His message is that most of the smart cities hype associated with IBM, Cisco, and Siemens amongst others which he recounts in detail is based on the most simplistic of notions as to what a city actually is. There is a nice summary on the Urban Omnibus Blog
Readers of this blog will know that I espouse the notion that cities have almost infinite complexity and that their planning is entirely contingent on the people and places for which we might identify problems to be solved. Plans throughout the 20th century have failed entirely to anticipate this complexity and the diversity that characterises our cities has been trampled over and often destroyed in the name of planning. The modern movement in architecture but also the scientism that accompanied the early arrogance in public planning, particularly housing and transportation, are examples. The prospect that the same is happening again with the 'smart city' is what Adam Greenfield is so concerned about and rightly so. The image of the smart city which comes from the corporate world betrays a level of ignorance about how cities function that is woeful and dangerous while the notion that all the routine functions of cities can be nearly ordered and automated is simply fanciful. Adam does a great job in describing this world and this is by far the best, in fact perhaps the only, really detailed and incisive critique of what are in fact the 'smart city new towns'.
In fact smart technologies – I still have problems with the term 'smart' in this context as it is so un-English English – are being employed quietly and less obtrusively in many contexts. Transport for London are a major agency in a world city that is at the forefront of new technologies with their smart ticketing, APIs telling you where trains are located, and their focus on trying to minimise disruption. But so are many places which you have never heard about. I went to Zurich last Monday and as ever was amazed by the calm, considered integration of the different modes on the transport system that enabled me to use bus and train to get to ETH from the airport with virtually no wait and with me being informed at every stage of the journey (in English) of where I was and how long it would take me to get to my destination. New information technologies lies at the basis of all of this. In fact it would now appear in many cities that smart systems technologies are being introduced faster and more efficiently from the bottom up in the classic and necessary incremental, evolutionary fashion that all complex systems build upon. Adam makes all these points and more in his essay which might be summed up in the simple notion that the smart cities corporate world sees cities as being 'complicated' rather 'complex'. Complex is of course the emerging wisdom of how we need to treat cities so that we can avoid being entrapped in the mesh of wicked problems that emerge when life is treated too simplistically, when life is considered to be based in immediate order effects, not on order effects that can persist and grow in time often the further away you are from the initial source. A key message of complexity theory.
But Against the Smart City comes with a warning. We need to temper the corporate response to automating the city if only to avoid the kind of things that have plagued public intervention many times before when new technologies are imported into political contexts. The experience with urban models half a century ago in New York City and other places around the world must not be repeated. I wrote about this in my last but one blog post – two below this one – where I directed the reader to the commentaries that myself and colleagues wrote on the notable article by Douglas B. Lee published 40 years ago in 1973 called 'Requiem for Large Scale Models'. To avoid a 'Requiem for Smart Cities', we need to take Adam Greenfield's message to heart and these should be essential reading for all of us who are involved in the smart cities movement.